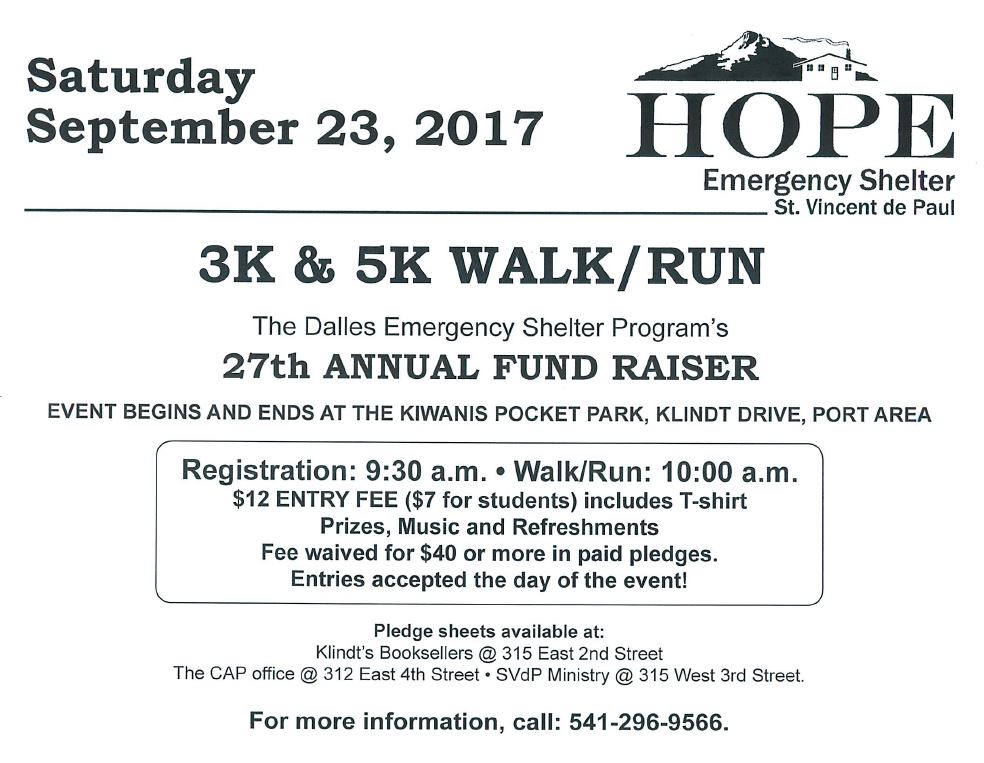 The Annual Hope Walk/Run Supports HOPE The Dalles
HOPE The Dalles Committee was formed in late 1990 after a Fellowship of Churches meeting on HOMELESSNESS.  Today, HOPE is under the wing of St. Vincent de Paul The Dalles.   The purpose of HOPE is to attend to people who need emergency shelter in The Dalles area.  A private motel room may be provided for one, two, or three nights, depending on the depth of the need.
The criteria for qualification are these:
Medical problems that can be verified
Extreme weather conditions
Stranded, auto breakdown, accident or abandonment
Crisis situation when:  Police, fireman, hospital advice, or HAVEN advise shelter
St. Vincent de Paul Ministry monitors HOPE business on a monthly basis.
Contact HOPE in person at:
SVdP Ministry Office
315 W. 3rd St
The Dalles, Oregon
Hours: Monday – Thursday 11-5 and Friday 11-3
541-296-9566
After hours contact the City of The Dalles Police Department Dispatch at 541/296-2233.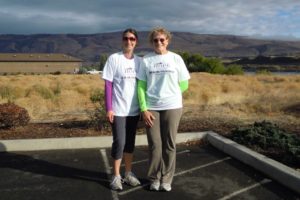 Click here to add your own text